Enneagram for Leaders & Teams
Today's business world places huge pressure on leaders to be emotionally intelligent, self-aware and adaptable. This requirement becomes even more difficult under tight schedules, and even more so when teams are involved. Increasingly leaders and teams recognise that self-awareness is not only a "nice to have", but also a vital component of performing at their best.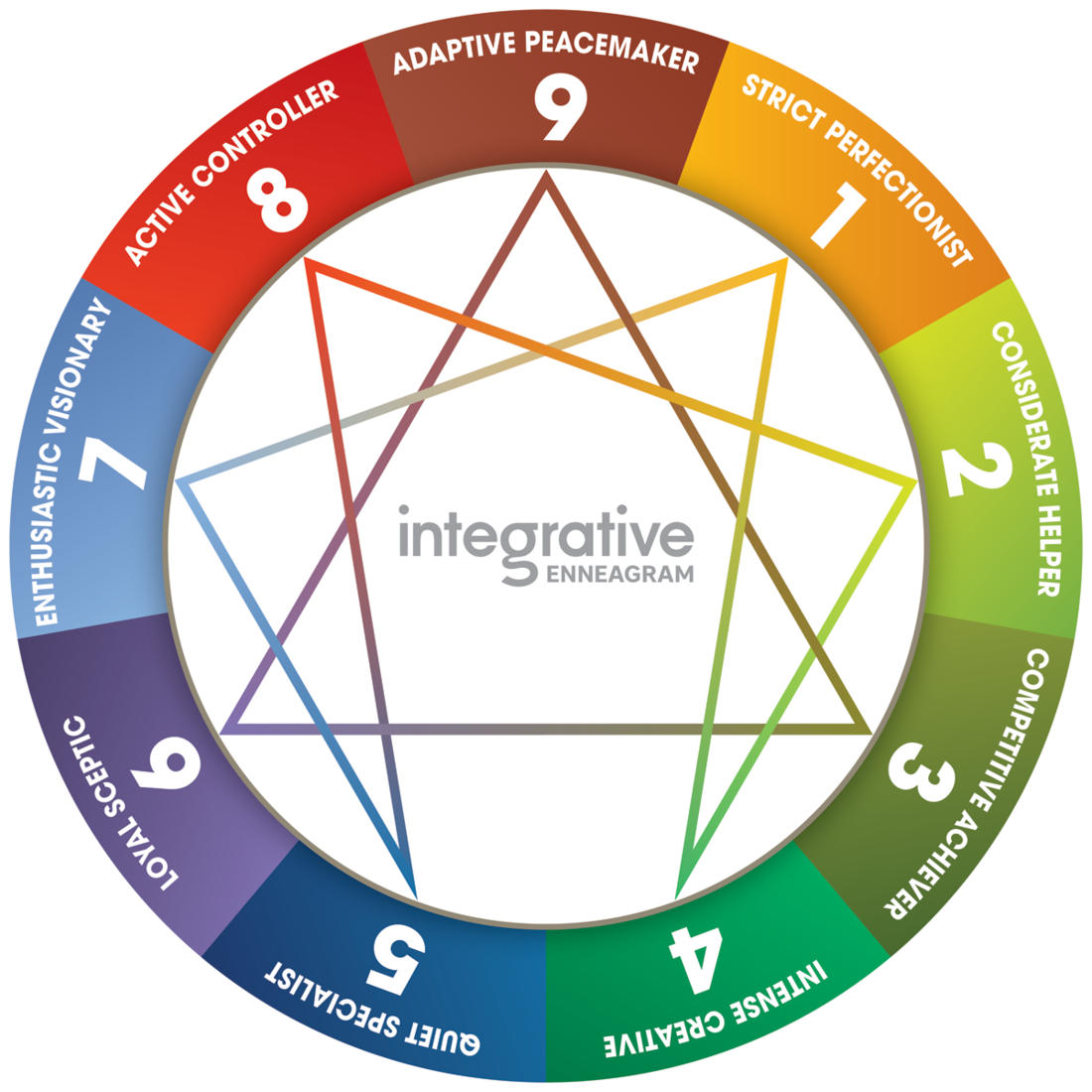 Based on the work of Claudio Naranjo, a Chilean-born anthropologist and psychiatrist, the Enneagram is an archetypal framework that accurately distinguishes 9 different personality Types, and 27 subtypes, giving individuals access to their unconscious core motivational drives. It is a device that allows people to understand themselves and others better so that they can make radical shifts in how they relate, personally and professionally. Unlike many similar personality profiling tools, the Enneagram identifies each person's underlying drive rather than their behaviour, thereby unlocking change at the level of "why we do things". This enables greater insight and ability to experiment with new ways of relating. Working with the Enneagram empowers individuals to take responsibility for their own behaviours and growth, from a greater understanding of why they act and react the way they do. It does not box people in, but rather opens a pathway to self-discovery and greater personal awareness.
Integrative Enneagram Solutions offers the most accurate Enneagram assessment on the market, the iEQ9, and has been proven to be one of the most powerful tools in the development and coaching environment. Harnessing the power of adaptive technology, the iEQ9 dynamically changes the questionnaire items based on the individual's responses while also testing for mistyping at a highly specified level. It combines psychology, neuroscience and emotional intelligence to delve deeply into subconscious motivations, beliefs, defences and behaviour patterns. As such, the iEQ9 offers unparalleled insight into how individuals interact with one another and how dynamics can be shifted to enhance motivation, engagement and efficacy at home and at work.
The iEQ9 assessment and report provide layers of depth which equip individuals and teams with the self-knowledge and tools to enhance their personal development, leadership skills, and build stronger teams.
As an accredited and experienced Integrative Enneagram coach, I have found the iEQ9 invaluable in:
Enhancing team development
Establishing clearer communication
Increasing collaboration and productivity
Accelerating leadership maturity, impact and effectiveness
Reducing team conflict and increasing understanding between team members
Adding deep value to organisational culture
Personal development and transformation
Want to learn more about the Enneagram?
Contact me to undertake your Enneagram iEQ9 assessment and report.
I'll help you unpack your iEQ9 Report to ensure you get the greatest benefit from it and help you develop your personal 'roadmap' for your self-development journey.